How to Write an Offer Letter for a House: The Dos and Don'ts

The Stigma of Offer Letters: Then and Now
An offer letter for a home is similar to an offer letter for a potential job. It outlines your homeownership goals, a bit of personal background, and why you're the ideal buyer for the home in question.
Before the pandemic, offer letters were still considered a "nice, personal touch" to a home buyer's offer. The letter intended to be a brief explanation of why they desire a specific property, nothing more, nothing less. However, as the housing market becomes highly competitive, real estate agents have voiced that offer letters are discouraged. Nonetheless, offer letters are not yet extinct and could still come back as the market changes.
How to Write an Offer Letter
Buying your dream home isn't just a matter of finding it and moving in the next day. If only it was that easy! Even when you've rounded up all the necessary documents and obtained your pre-approval letter, your offer still needs to be accepted by the seller.
Though it's not required, you can write an offer letter.
Depending on where you live, the competition might not be so fierce. However, if you're in a seller's market, getting your offer accepted can be a stressful game as sellers have more bargaining power. Thus, the offer you make on a home will most likely be one out of many.
The reality of this can be discouraging, yet you can still have a chance. How do you make yourself stand out from the rest? Dive into our dos and don'ts of writing a winning offer letter that will get you one step closer to purchasing your dream home.
The Dos
Let's start with some of the best practices we've seen. Write your offer letter with these tips in mind while adding your unique style.
Mention the glowing beauty of the home and thank them for their consideration of your offer. By doing so, you avoid expressing contract language. Contract language utilizes monotone words that would be more appropriate for a job offer letter, which is not the case. When speaking casually and from the heart, your words will come off as humanizing and give sellers a chance to visualize what kind of person you are and if your personality fits the home you desire.
Provide a personal background
Be willing to get personal! If your sellers lack the necessary background information on their potential buyers, how will they perceive you as the right person to pass their home? Write about yourself like you're writing a bio on your social media account. Don't be afraid to share your career, your financial goals, a summary of your family if they're going to live with you, and most importantly, your true purpose of buying the seller's home.
Before writing an offer letter, you most likely took an in-person or virtual tour of the seller's house. What details did you notice? Did you connect with any of their decorations or figure out what kind of lifestyle they live? Now is your chance to visualize what kind of people your sellers are. For example, if you remember a cat present during your tour and you happen to have a cat too, make that small connection in your letter! Sellers will feel appreciated that you share common interests and see you as someone they can conversate with instead of an unknown stranger.
Compliment the home itself
What factors of the home drove you to make an offer? Was it space? Location? Style? Or maybe a little bit of each? Let the sellers know your favorite attributes of the house. Instead of briefly mentioning the spacious backyard, tie in a connection and explain that it is the ideal capacity for your growing family and two dogs. By providing reasons why certain areas of their home stood out to you, sellers will address that your situation is more appropriate for their large backyard than for a single potential buyer.
The Don'ts
As long as you stay true to yourself and your intentions, you have a strong possibility of being chosen. Unfortunately, some measures can put your offer letter in the last place. How do you prevent this?
As this is a general rule to follow, it surprises us to witness buyers who craft the perfect lie to get them closer to their dream home. While there is no way for a seller to fact-check the information you provide, there's a possibility they can see through your deception. To you, it may seem believable until another set of eyes can dictate what's real and what's not. Avoid being untruthful in your letter to spare the possible consequences that come with it.
Avoid using competitive language
Although making an offer on a home is competitive, try not to leverage an aggressive tone that can place you in an unfavorable position. Show the seller your passion and love for their home, but be careful not to cross any lines that reveal your negative side. This could be in the form of stating your family is better than other families or that you have the best financial situation. It could make or break your offer, which is why you should avoid the language altogether.
Don't ask questions about the property
When you take a tour of the seller's home, that is your critical opportunity to ask any burning questions about the property. Once you make an offer, you should already be confident and knowledgeable enough about the home you're trying to purchase. Any questions after the fact may expose that you're hesitant about your offer or failed to find out key information, creating the assumption you're not interested.
Don't bite off more than you can chew
Try to keep your offer letter short. Anything longer than one page can quickly bore the sellers and shadow your true intentions in buying the seller's home. You want to keep your offer letter brief and to the point, so carefully outline and plan what important details to include while avoiding information overload.
The Maybes
Some offer letters include these, some don't. Either way, they're not overbearing or harmful. Here are a few maybes to consider when writing your home-buying offer letter.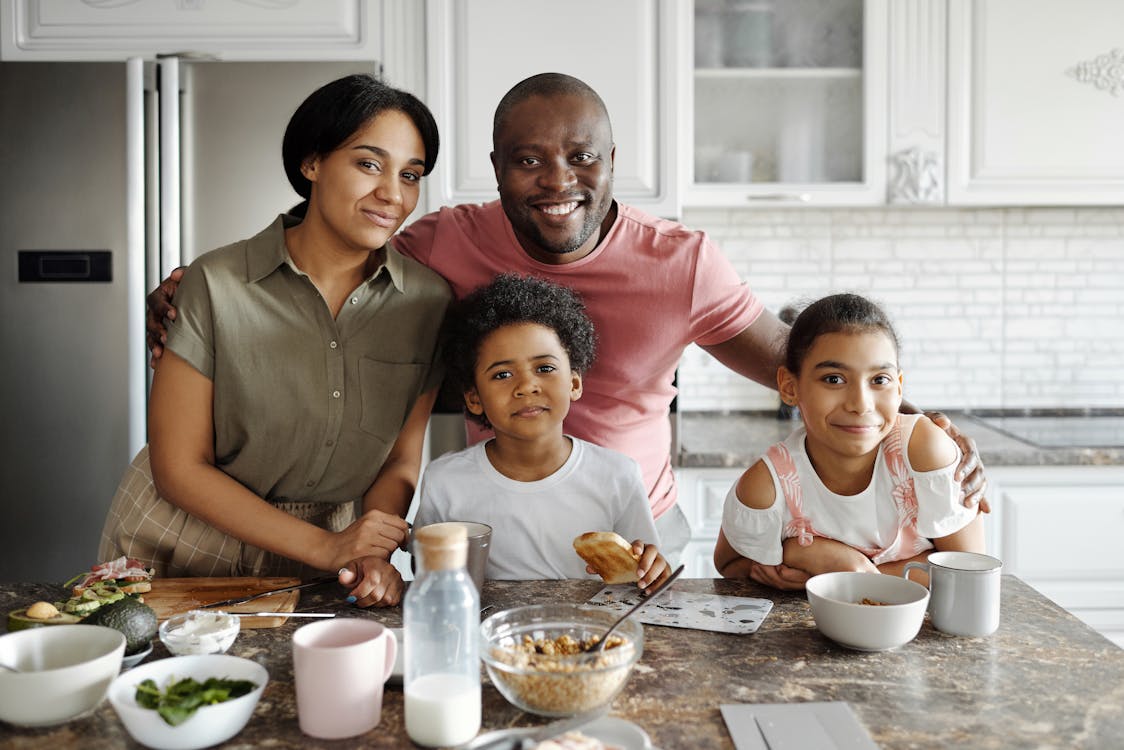 It's not mandatory to include a photo nor is it commonly done. However, if you're a parent and you set your eyes on a beautiful, single-family home, there's no harm in including a nice family photo in your offer letter. It reveals that your values are family-oriented and lets the seller know more about your true home-buying intentions.
Explaining your offer isn't necessary, though we've seen it a few times. It all comes down to a case-by-case basis. For example, if a comparison of your offer and the listing price is substantially mismatched, we recommend you explain why that is to the seller. Your offer letter will be a great way to give your offer the context it needs.
Get to Writing!
Keep in mind that there's no real guarantee to get your offer accepted. At the end of the day, even when you've written a top-notch offer letter, the decision of the next homebuyer is up to the sellers themselves. Nonetheless, this guide is a great starting point. Let us know if your offer letter got you accepted!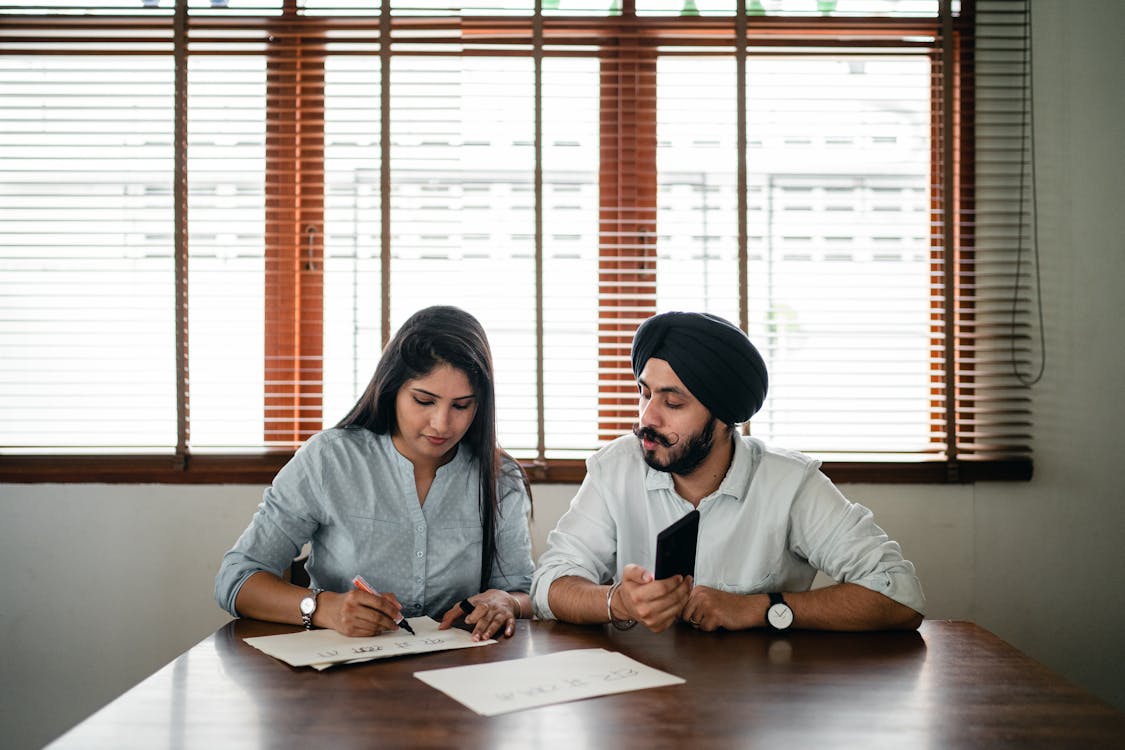 If you need assistance in finding the right loan program for your potential dream home, contact us and we'll be more than happy to assist you. Good luck and happy home searching!