5 Spring Cleaning Tips for Homeowners

Tips For House Cleaning
Depending on how much time has passed since you became a new homeowner, a few muddy issues may arise that can quickly wear off that new home feel. The ongoing buildup of unwavering dust and clusters of mysterious dirt can range from being mild to severely needing a deep cleanse.
Which poses the question that most people fear if they're not the cleaning type: When is the last time you did a little spring cleaning since you became a new homeowner?
Most homeowners neglect spring cleaning, yet they have an unspoken responsibility to take care of their property. Think of your new house as your new car. Car maintenance comes with the expectation to get it washed regularly and keep all features secure and intact. With a new home, it's no different. By following these five spring cleaning tips, you can prevent rapid wear and tear and keep your home feeling brand-new all year long.
1. Use a bug bomb
Many homeowners usually skip this step, not realizing the importance and benefits of using a bug bomb. If you happen to be one of those people, now is your chance to take action. Whether you have a crippling fear of insects (like me) or you don't, it's better to root out those pesty bugs as soon as possible before it escalates into a nesting issue.
Bug bombs are usually used in one day, preferably during the daytime when you're at work or the weekend when outside activities are favored. Take a walk or run some errands while the bug bomb disinfects, keeping you at a distance from potential chemical harm. When you arrive back within the proposed timeframe, any lingering insects will have fallen victim to the trick, leaving you with a bug-free environment… for now. Remember to perform this on a regular basis!
2. Get out your handy duster
Vacuuming and mopping the floors are usually the two main items on anyone's spring clean checklist, which leaves dusting, well, in the dust. "The average person creates 1/3 ounce of dead skin each week, which is about the weight of a car key… while that 1/3 ounce doesn't seem like much, the average home in the United States collects 40 pounds of dust each year", says Hughes Environmental.
That statistic alone should prompt you to add dusting as another significant item on your spring clean checklist. The benefits to dusting are at a micro-level, though a routine schedule can prevent unwanted reactions such as allergies, rashes, and so on. If you want to clear the air while keeping you, your family, and your brand new home safe from harmful effects, dusting is your answer.
3. Deep clean the kitchen
To all the cooks out there who are the master chefs of their kitchen, this one's for you. When we say "deep clean", we imply fully utilizing cleaning solutions and formulas that address those pesky oil buildups. Being the Gordon Ramsay of your home is rewarding in the sense that you get to create your delicious masterpieces, but when your head's in the zone, you tend to neglect the tiny hints of seasoning and oil that miss your range of vision. Due to this, it makes sense you would need to do a thorough scrub of your kitchen, especially if your home is prone to attracting ants and fruit flies.
Even for avid cookers, you don't want to doubt the stubbornness of crumbs when it comes to food. As long as the microwave, fridge, and other appliances are in use, a mess, big or small, is inescapable. Either way and without us knowing, food will always find its way out. Deep clean your kitchen and ensure your food is stored in a clean and mess-free setting.
4. De-Clutter and Organize
When you first moved into your new home, did you really need everything that was transferred from your old place? Think about that for a second. The sheer excitement alone of moving to a new home could have clouded your ability to contemplate if you needed certain things or not. Well, no better time than now!
First, start with your closet. It's common practice to use the "1-Year Rule" to determine which items have a higher priority of staying over others. Next, do a walkthrough of your home and analyze the rooms. What do you see that you're used to seeing and haven't used in a while? Performing a routine junk toss will not only clear up space for other important items but will leave you and your new home less cluttered and more organized.
5. Febreeze, please!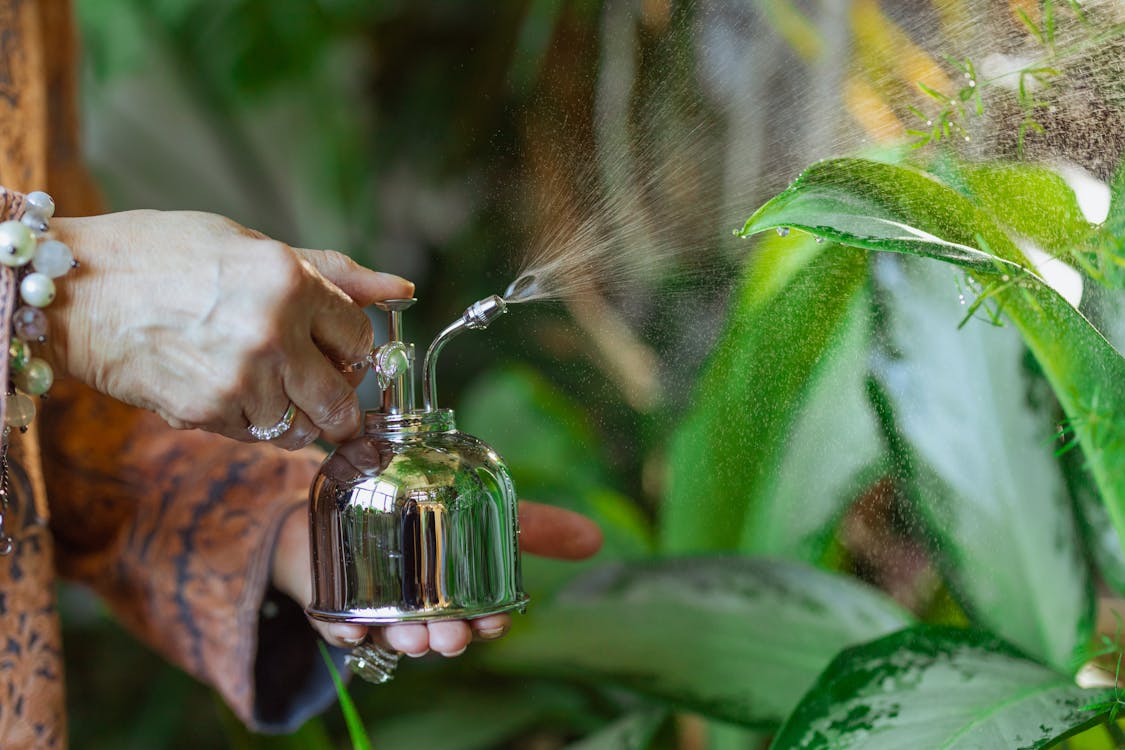 You've seen the Febreeze commercials. As hilarious and witty as they are, do they ever make you want to buy a Febreeze? I mean, who doesn't want their home smelling like April Fresh or Fresh-Baked Vanilla? Having a home that smells perfect all the time is almost near to impossible. The next solution is maintaining a fresh smell that radiates across the whole house.
Strategically place air fresheners around the house and wherever necessary, preferably in hallways and bathrooms. Open the windows periodically to let any unusual odor out the door. This way, your home is rid of lingering smells and you can breathe with a clear mind and an even clearer nose.
Schedule Your Next Clean
There you have it! Give yourself a rewarding pat in the back and a nice drink to cool off after all your hard work! Cleaning is not the most entertaining chore in the world, but the relief felt afterward is worthwhile.
Don't relax too hard though. Keep yourself accountable for maintaining a regular cleaning routine and schedule your next one. After all, you are the homeowner. With an unspoken responsibility to take care of your house, keep it in a condition that makes it appealing to future buyers. Give your home the attention it needs and find yourself falling in love with it all over again, just like the first time you decided to buy it.
Have you recently done spring cleaning on your new home? Contact us and we'll share your story! Inspire others to be the organized and well-maintained homeowners you are!